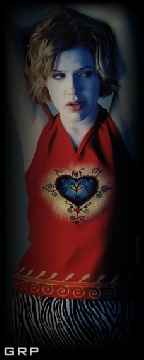 Season 2
Episode #23 "Skin and Bones"
Original air date, October 2, 2000

Max and Michael grow increasingly angry with each other as Max accepts his destiny as leader of the group. Ordering everyone to lay low, Max disregards Michael's ideas to actively seek other aliens (whether good or evil).

Meanwhile, Michael is arrested for murder, and it is up to Max to rally the group in order to save their friend from the FBI.

Hoping to forget about her relationship with Max, Liz buries herself in her new job with a congresswoman. She later finds out that her boss is interested in more than just politics, and is drawn back into the aliens' web.